Hi guys,
I have been following Evans' thread, Laetacara identification - Updated with Pics, with interest. A recent post from Paulo José Alves in regards to the colouration of dorsigera collected from different countries intersted me. I know they are found in two seperate river systems, The Rio Parana & Rio Paraguay drainages through Southern Brazil, Argentina & Paraguay, and in the Rio Guaporé and Río Mamoré drainagees in Western Brazil & Bolivia.
I find it very intesting that this species is found in two very different water systems, far apart. My understanding is that populations from different areas have different colouration.
I bought a juvenile pair at the begining of July, and they spawned two days later. OK here's my long shot question, is it possible for anyone to tell from pictures of my pair where they are from?
The female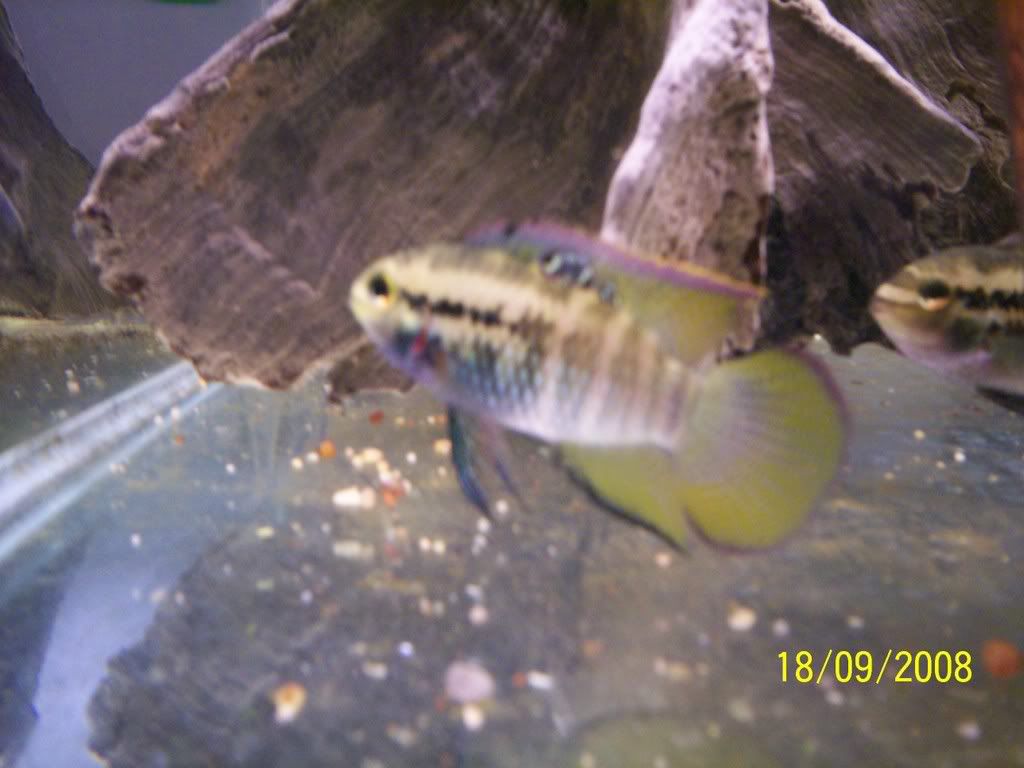 The male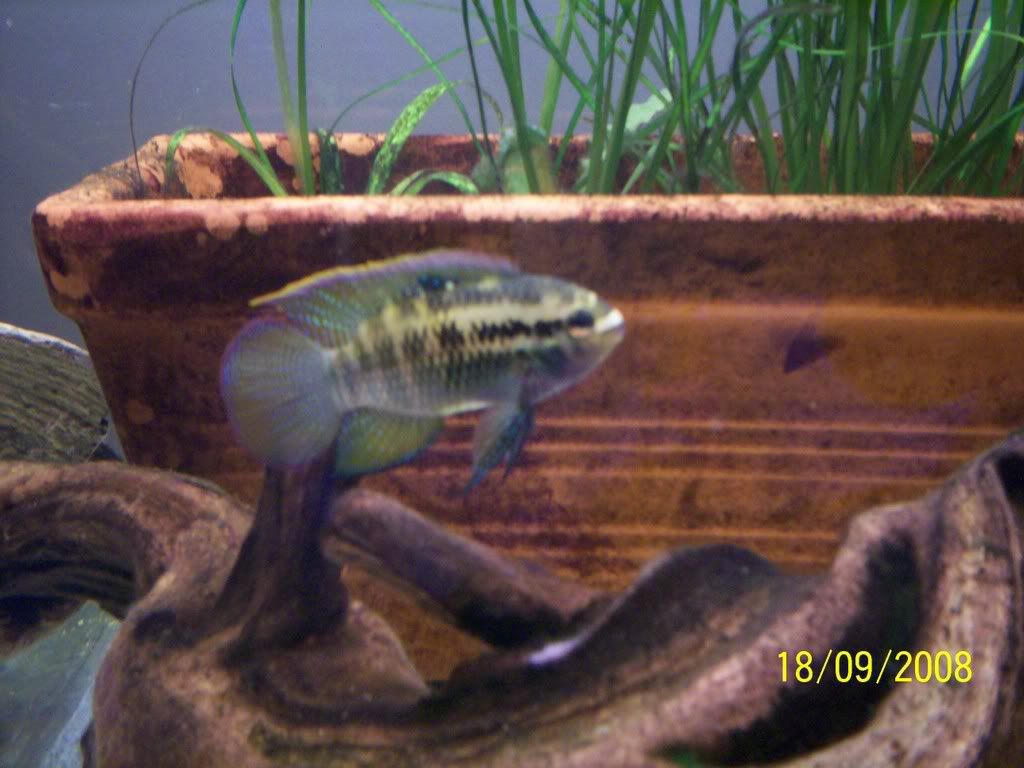 Thier first spawn
Guarding fry
Like I said this is a long shot question and I don't hold much hope of finding out.
That's what the importer said they were.