I figured I would share some pics of my fish. I don't have much set up right now: 125, 44, 10, 5, 2.5. My last semester starts in the Fall, then I can get a job that supports my hobby, and my future wife and family. The 125 is just a New World mix; I want to gain the most experience with a wide variety of Cichlids until I can have a fishroom. I take my fish keeping very responsibly, so I have always kept with small to medium sized Cichlids in overfiltrated tanks.
I am relatively new to Cichlids. I bought my first ones roughly 5 years ago. I still have the female Aequidens pulcher, and 2 female convicts.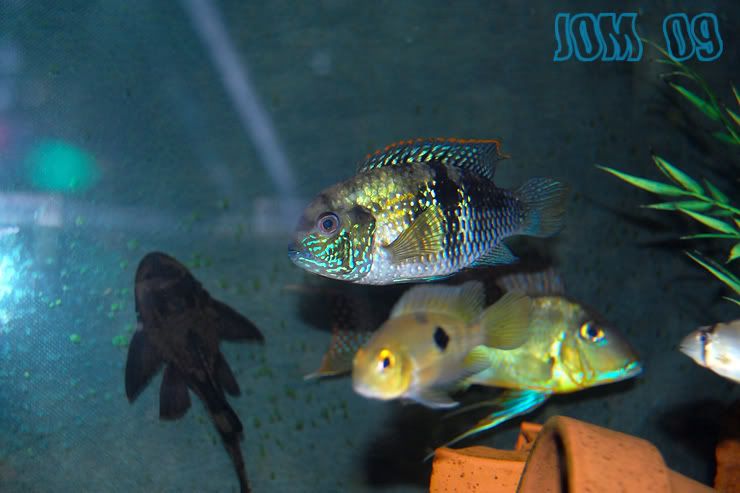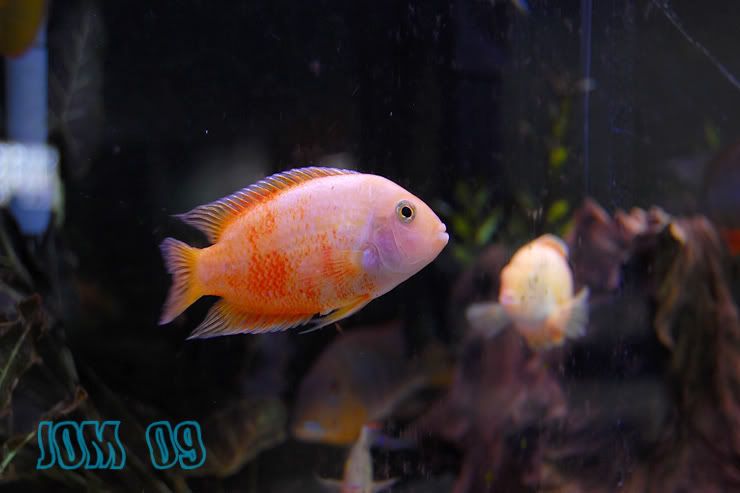 Over the years I have added to the mix. Here are my two favorites that I purchased from Dave months back. Picture do not do the justice (at least these).
Geophagus altifrons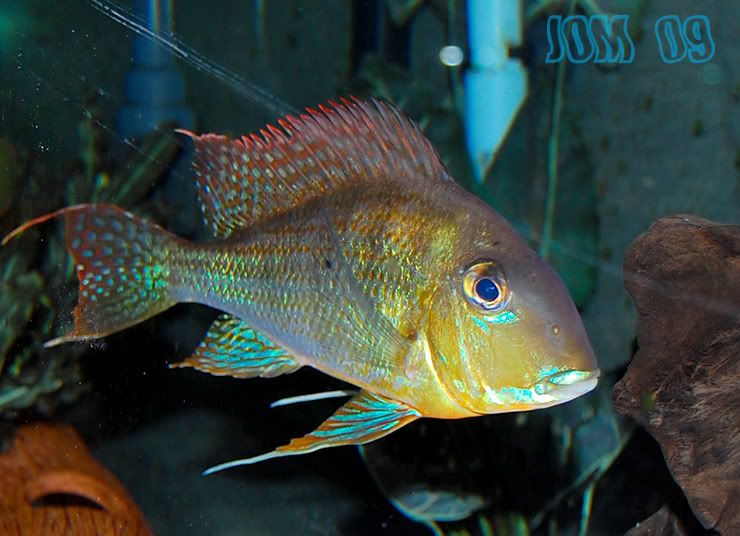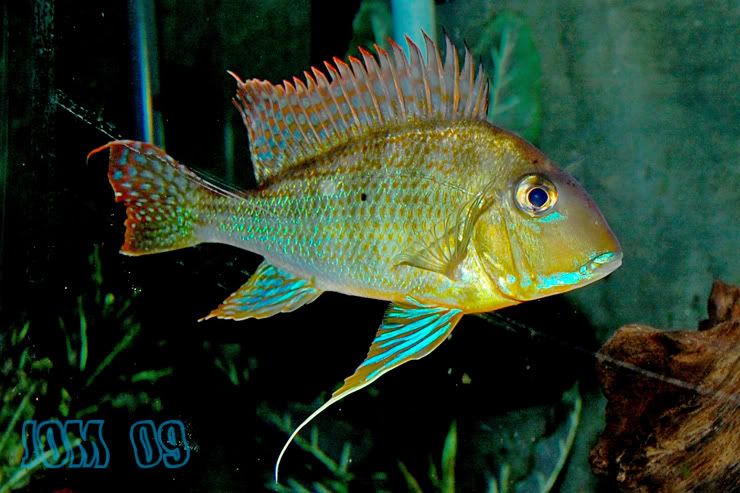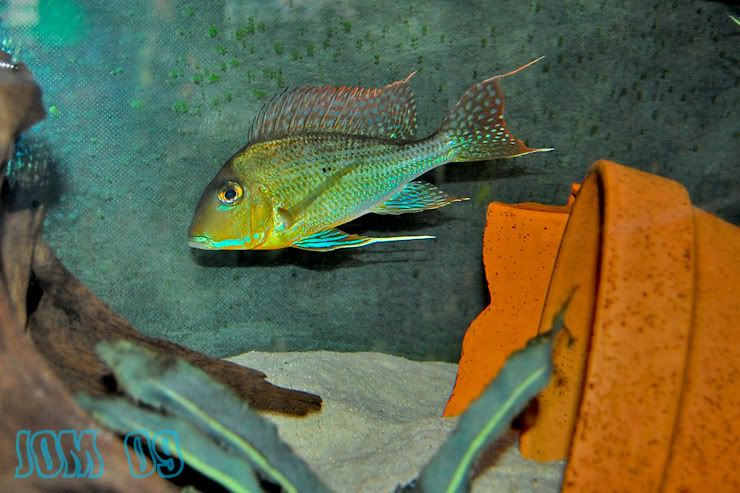 Red shoulder Sev (much, much darker in person) - The other day, close to dark hunter green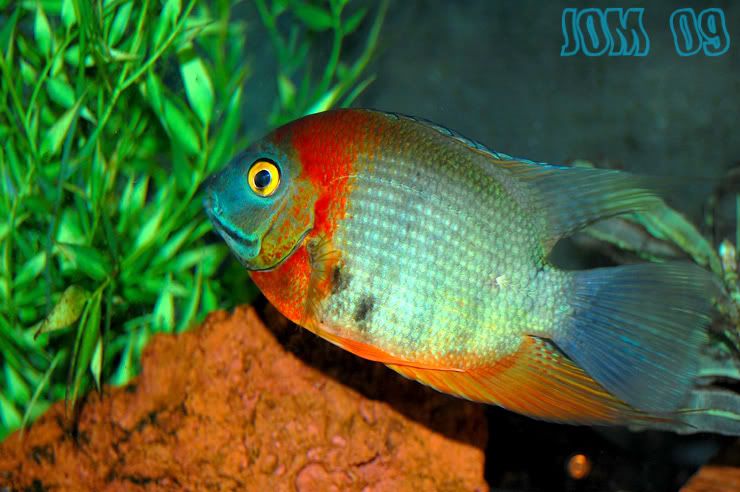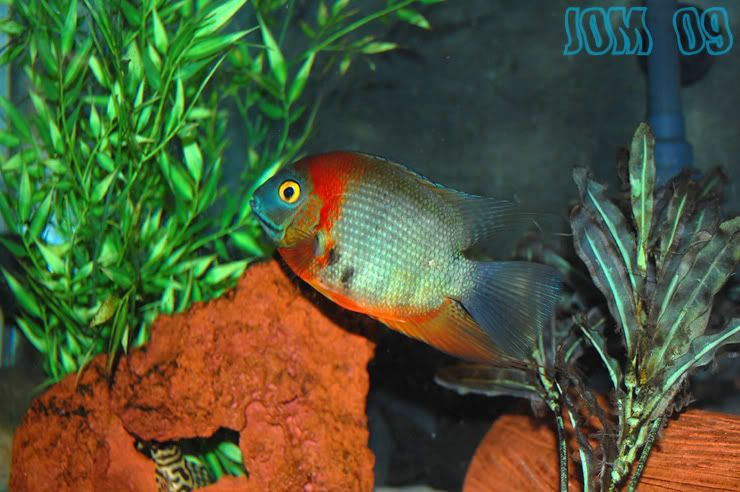 Here's a pic of a growing Meeki from Mr. Woodland. The have some attitude!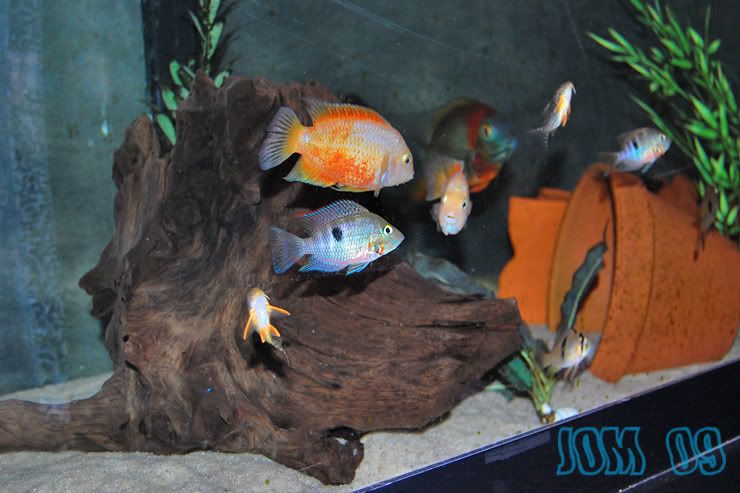 New addition from the auction. Guianacara sphenozona - a good looking, peaceful Cichlid.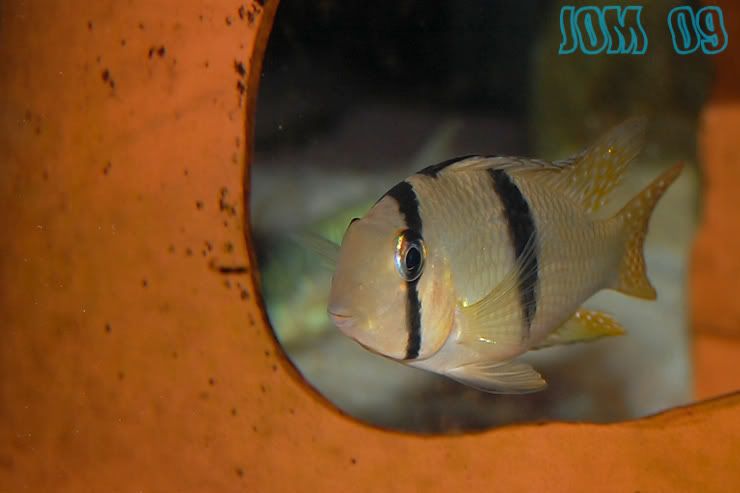 I have been getting into Corys lately, here are some pics.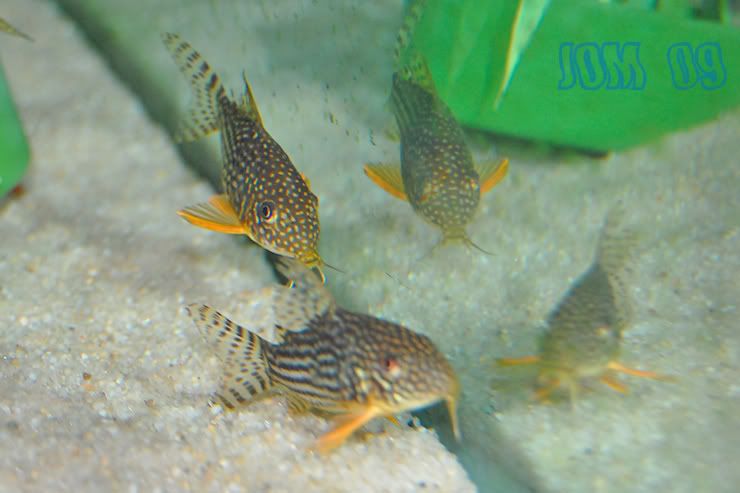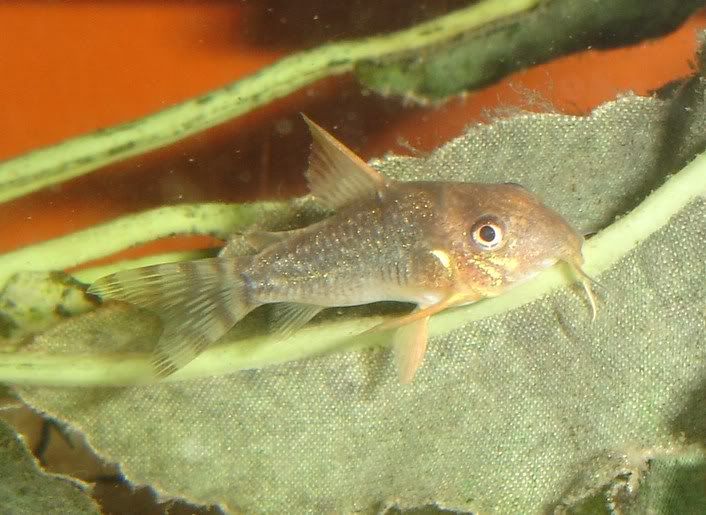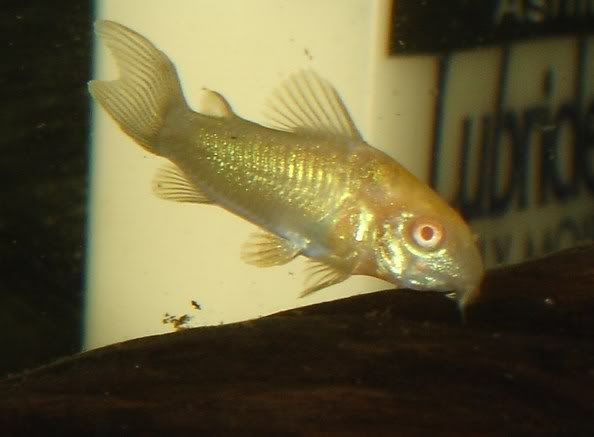 Finally, the 44 is taken up by two mean, male cons that I had no other place to locate. I was tired of having con babies, so I had two males left over. I don't know what to do with them.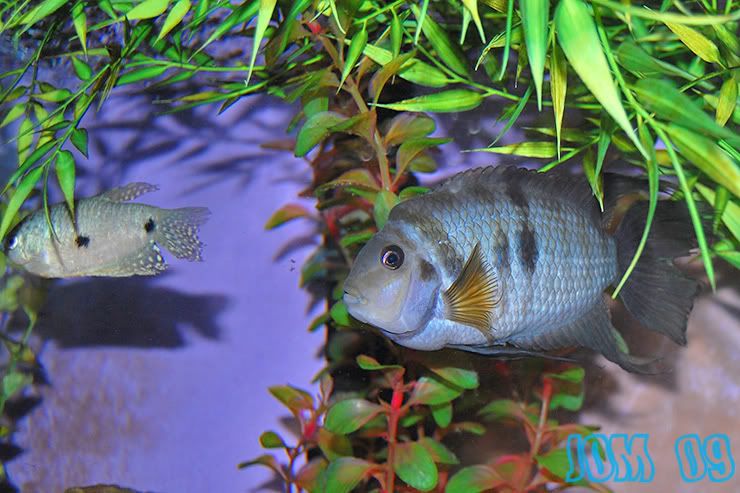 Well, thanks for looking! As I said, I don't do much breeding right now because of the small number of tanks, but because I am still new to the hobby, I still classify what I do as research. Maybe my Corys will breed, who knows? One day (soon!) I plan to dabble in Africans. I would like to do male Peacock, or one of those cool Tangs Mr. Danko was displaying last meeting. Big Thanks to the OCA and all its members for helping me to broaden my knowledge and experience with Cichlids.
Have a good one!
Jom