Moderator: Troy
Here are some new pics of my Lethrinops red cap "Itungi"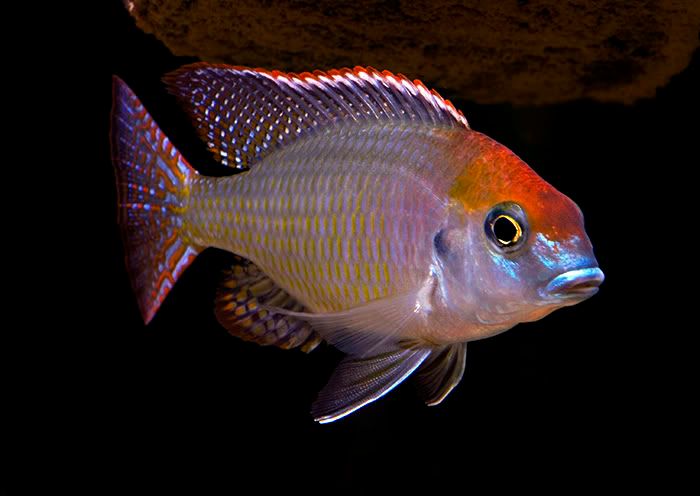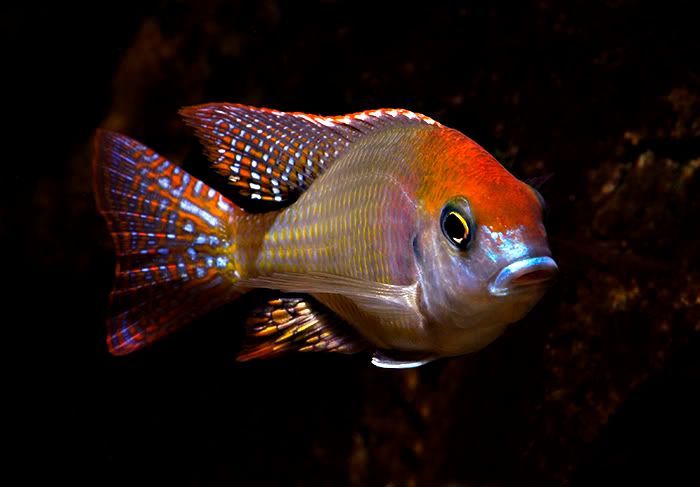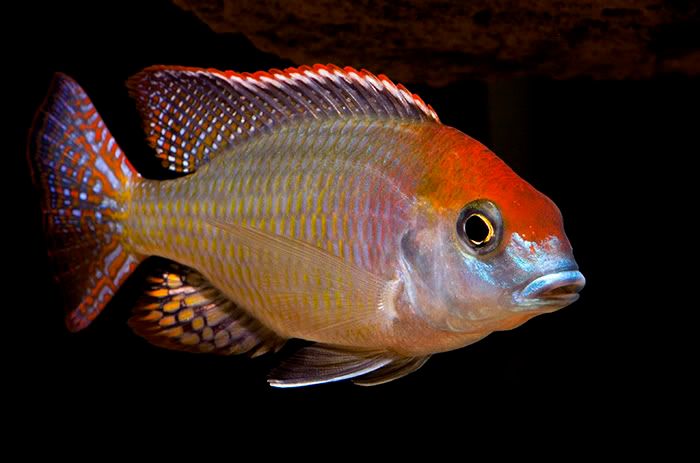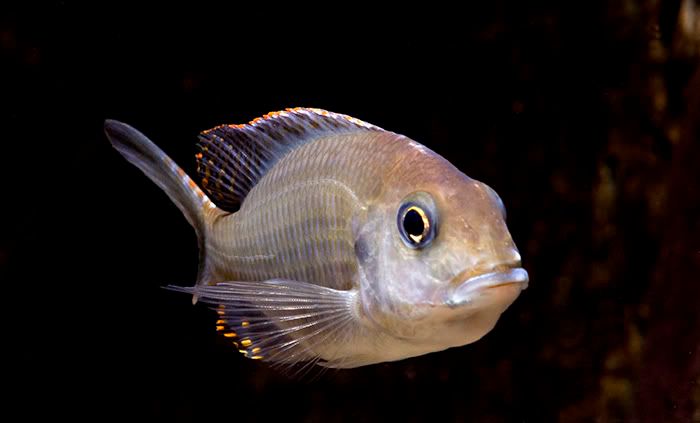 ---
Administrator
Posts: 2876
Joined: Tue Nov 25, 2003 9:11 pm
Location: Ontario, Canada
Contact:
---
CichlidRoom Expert
Posts: 188
Joined: Sat Nov 29, 2003 2:51 pm
Location: Northern California
Contact:
Wow! I like those! I am adding it to my "need" list! I have several different Lethrinops groups going, but nothing with a red cap like that.

Thanks for sharing!

Cichlid Power!
Pam
---
Thanks Lisa and Pam! Yes they are stunning!! The male was going nuts today so the camera was quickly up and running and here are some new pics from tonights photosession.
I will soon recive 2+8 Lethrinops albus "Kande Island", so more photos will come.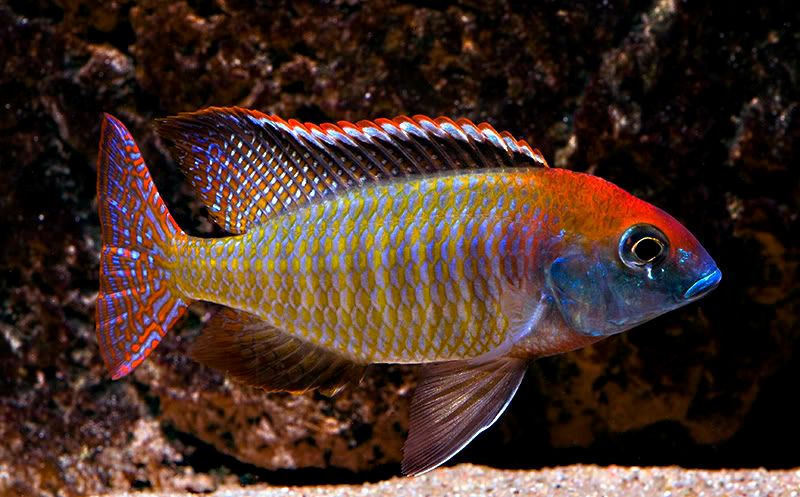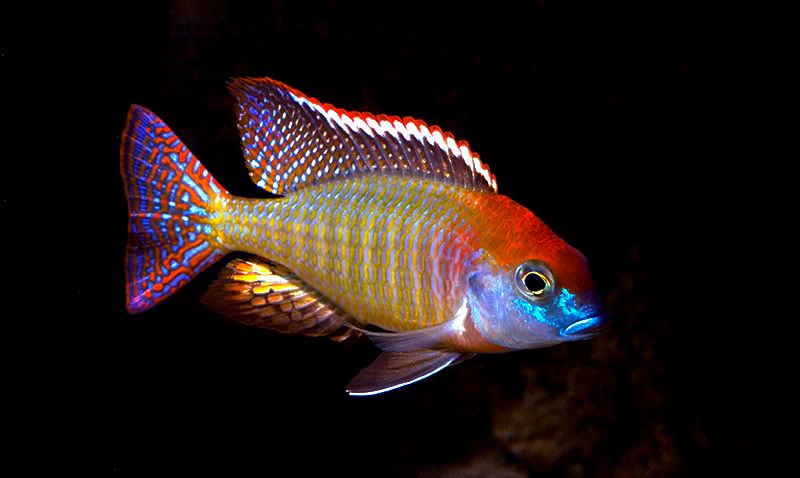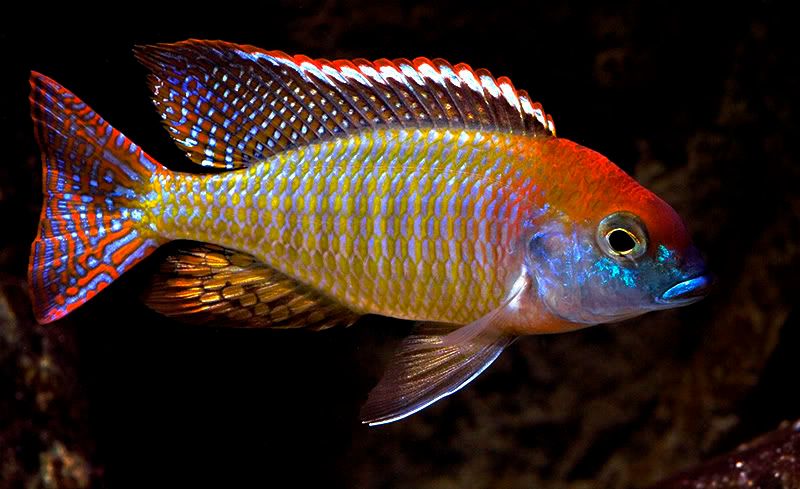 Best regards
---
CichlidRoom Expert
Posts: 188
Joined: Sat Nov 29, 2003 2:51 pm
Location: Northern California
Contact:
Carl,

Wow, that is awesome! Keep them coming!

Cichlid Power!
Pam
---
Posts: 224
Joined: Wed Oct 18, 2006 6:28 pm
wow.

I'd been looking for another species for my 6foot malawi tank.

I'd seen some pretty Lethrinops, but they were very similar colours to the protomelas that I already had, and so wasn't overly interested in them.

but that is just stunning

have you got a few more shots of the female.

guess what I will now be scouring the adds for (though I will be after a group rather than a pair)

hopefully they wont mind my mix (L caeruleus, M estherae, Ps Acei, Ps ellongatus chewere, I sperngerae, P taeniolatus, O lithobates, S petricola) alls well so far (found a dead otopharynx, but think it was the sub dominant male, so fairly certain who the culprit is been running almost 2 months, and most of them are adults
---
Those are nothing less than stunning....

I have a group of Red Caps, but not the variety you have....the definition on yours is amazing.
I once heard a speaker at our monthly Ohio Cichlid Association meeting say that we should all pick a species
and always keep that species no matter what...and in this way we could keep a species alive in the hobby indefinitely.

I took that to heart and picked the Lethrinops as my "permanent" species. I will always have them...no matter what else
captures my fancy......and I think I've made a rather good choice...lol...

Thanks for sharing yours with us....

Kyle
Kyle May
Ohio Cichlid Association
Northern Ohio, USA
---
---
Sent from my iPhone using Tapatalk
---