I've heard conflicting opinions/experience with regards to the truth behind whether or not these fish are from "Ruarwe" or not. However, this is what they were sold to me as from Spencer Jack and their colour/characteristics match other photos from European aquarists who are also calling these fish "Ruarwe". Konings describes only a white morph from this location, and it may be that the original exporters called it something else in order to protect their collection site. Wondering if there has been any recent news on this. There's quite a number of sources crediting this morph. (See at the bottom of the post.)
The main differences/observations are an overall more orange/yellow colour than the standard lemon yellow. Also, the dorsal stripe is bordered with iridescent blue above and below the submarginal line of black. Other notable differences include a lack of blue iridescence in the tail and anal fins, as seen with other yellow morphs. The colour is very rich and continues right into the stomach region, which can be pale especially in some individuals of the Lion's Cove morph.
Currently I have 16 juveniles approx 2" in length that are not quite of breeding age. The males are starting to show off however, and now it's just a waiting game. I'm currently doing 10-gallon water changes daily and feeding a varied diet with spirulina flake and Xtreme Peewee Pellets. They also get to chew on Xtreme Cat Scrapers which I put in there to feed the Syno. grandiops that is with them. The group seems to be male heavy so I'm hoping for at least a few females. I've removed a few of the lesser males to another tank and kept the best male in with the rest. As other males begin to show their colour I'll remove them as well and only keep a couple of the best males for my breeding group.
Here's a couple pics from when I first obtained them from Spencer at 1.5". This was in the previous tank with different lighting (warm white bulb). No flash was used.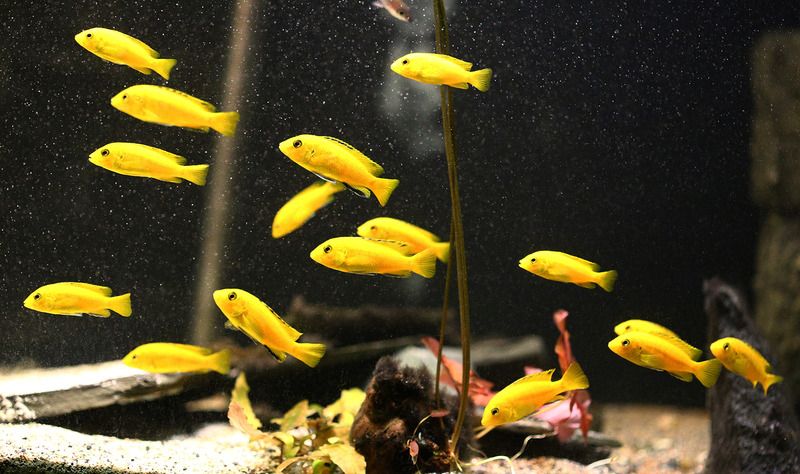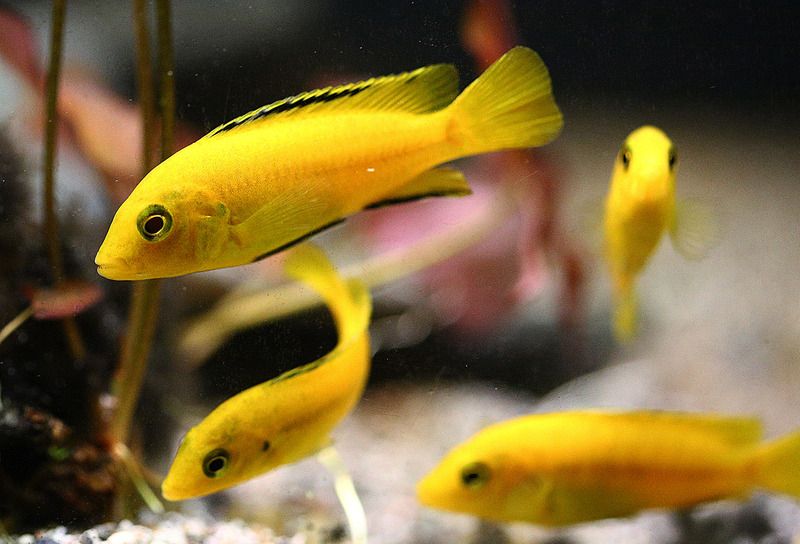 Couple pics from tonight. Sorry I have the aeration going directly into the powerhead to maximize oxygen in the water. No flash was used.
Dominant male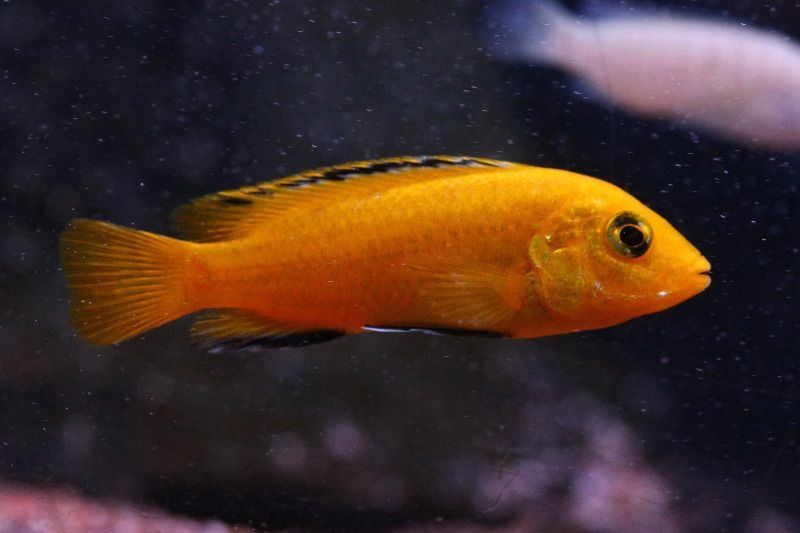 Likely female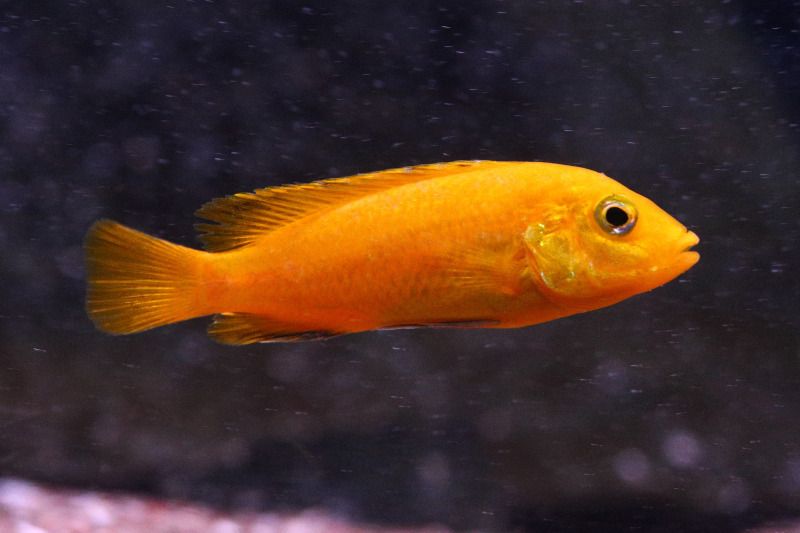 I'll try next time with my flash and see if it shows the orange colour better.
Other sites showing Labidochromis caeruleus "Ruarwe"
http://www.onzemalawicichliden.eu/Besta ... 20eng.html
http://www.rosbal.com/ciclidos/caeurele ... dades.html
http://www.cichlidnews.com/issues/2013jul/whatsnew.html