Moderator: Troy
Can someone help me identify this Mbuna? Thanks..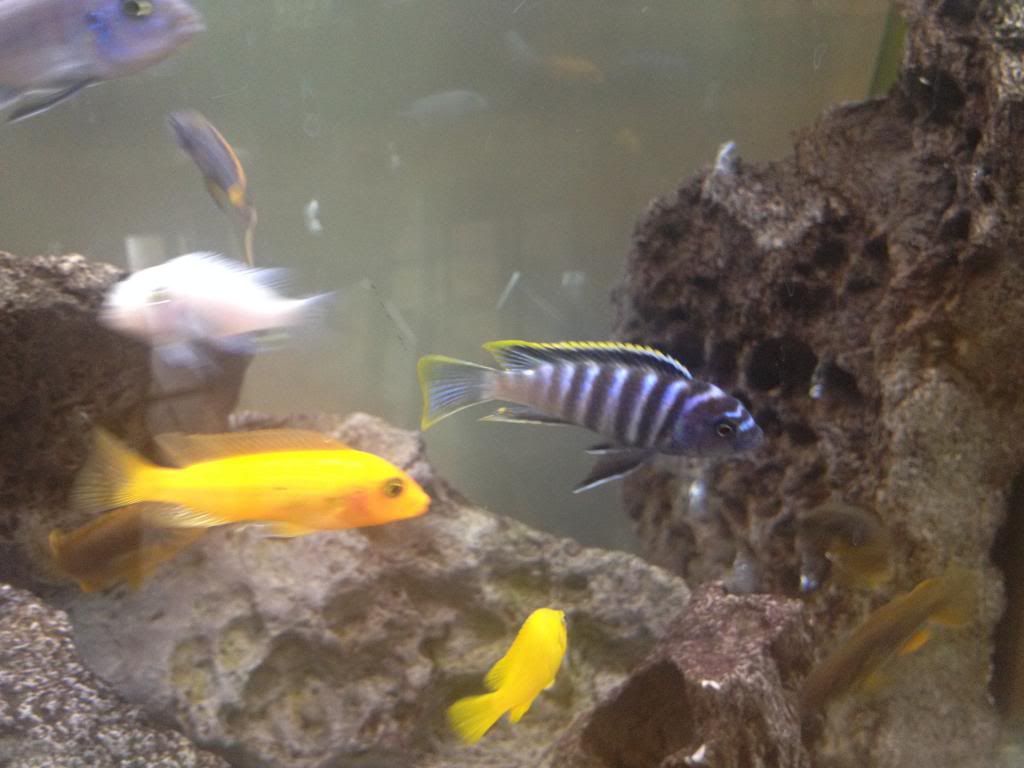 ---
Looks like an 'elongatus' type.

Maybe Metriaclima sp. 'elongatus yellow tail'?
---
Looks more like a Cynotilapia zerbroides, maybe Nkhata, or Hai Reef.
---
None of the above I reckon. Labidochromis sp "mbamba".
---
I wish there was a sure fire way to tell. He does look an awful like the mbamba from other pictures on the web. I would like to breed him but don't want to take a chance in crossbreeding.
---