I'm thinking Maculippinsis/Ellioti?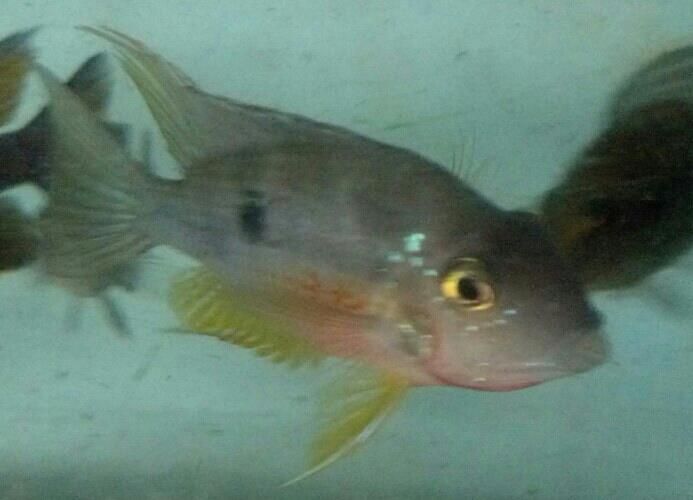 ---
They are about 3-4" in length.
---
CichlidRoom Expert
Posts: 3048
Joined: Wed Mar 01, 2006 9:49 am
T. maculipinnis and ellioti are the same fish.

Using that picture its hard to tell but they look like. T. ellioti/maculipinnis. I don't think you'll get a 100% ID because you don't know the lineage - meaning where they came from and who were the parents.
---
Thanks Dan. That's what I was thinking too. You are the best. Happy New Year!
---
---