I am relatively new to this forum. I post frequently on MFK and have been a member there for quite some time. I recently acquired some Herichthys Deppi at about 3". My group of 5 is settling in and beginning to display a bit. The dominant fish in the group right now is actually the lone female. Here is a pic of her:
Here is the female again facing off with a smaller male. Some of the other males are also visible here: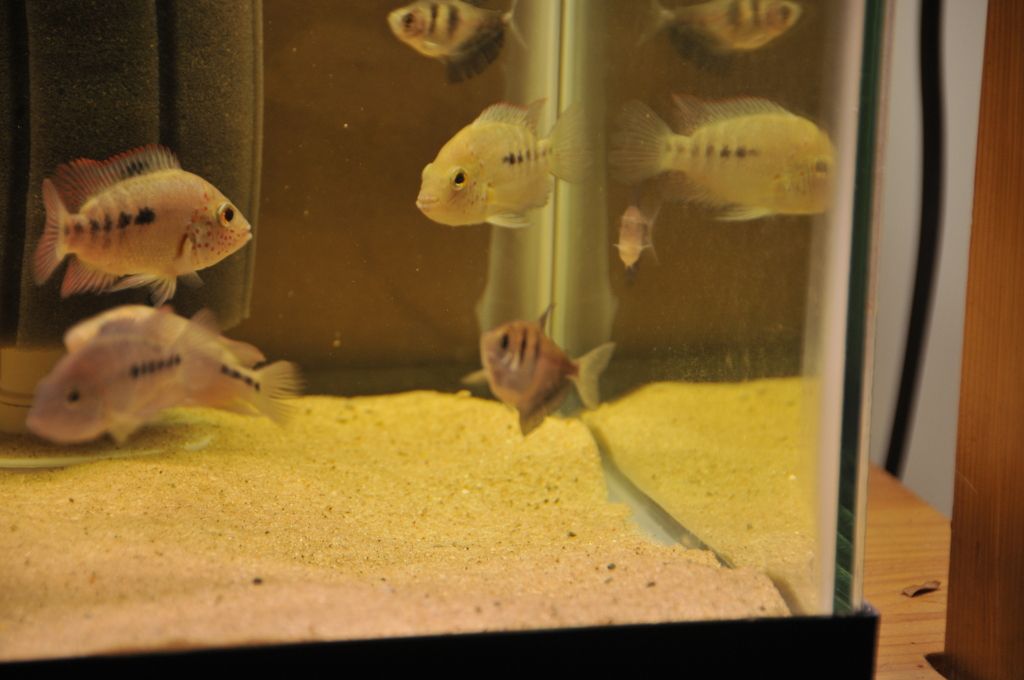 I am really enjoying this species so far. I hope that Lee will be able to chime in on this thread as I am a big fan of his videos of the Deppi on youtube.