Honduran Red Point or Convict?
Posted: Thu Mar 08, 2012 12:17 am
Need to ID this pair of cichlids that I got. Are they Honduran Red Points, Convicts, or Hybrids? I've gotten conflicting opinions all over.
Picture: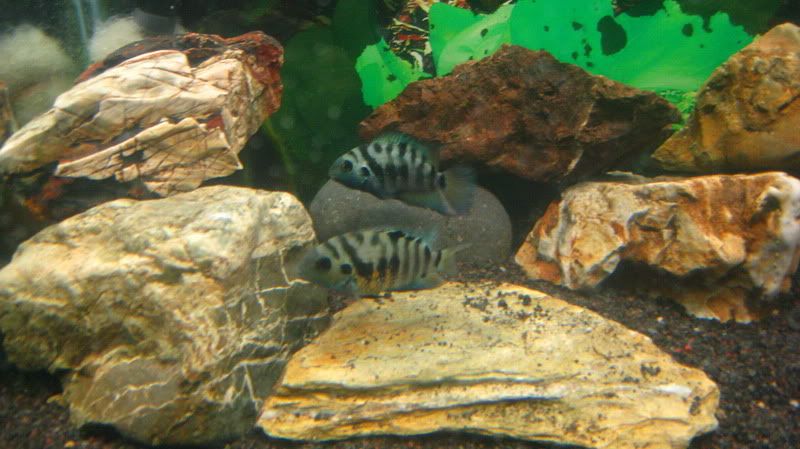 Video w/ fry
These were taken a few months ago, so the parents are much bigger now and they've spawned a few times already since then.