Hi, more piccies, lol.
Finally after their 4th attempt the istlanum pair have grown up and taken parental responsibility seriously. This time as the photos illustrate they have now got the fry to free swimming stage. The parents have been very good, not straying and constantly scooping
the wondering young into their mouths and blowing them back into the nursery.
I quite like these first two photos as it just captures the male about to grab a straying little fry.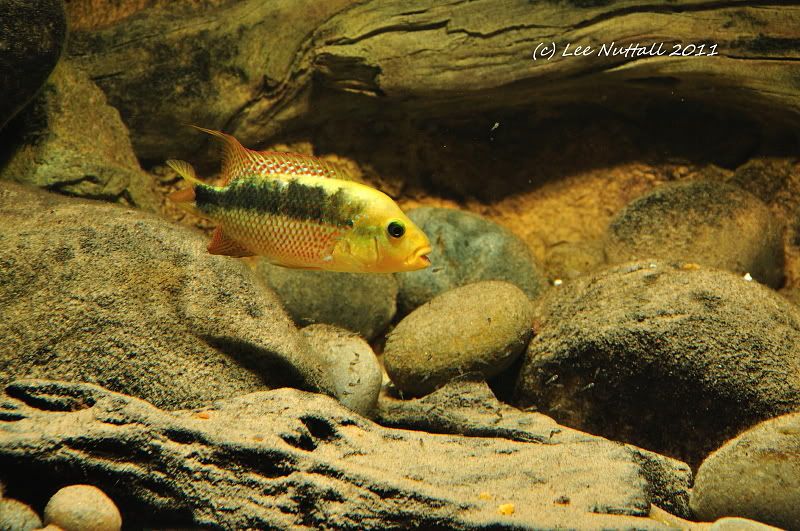 A short vid of the pair:
http://www.youtube.com/watch?v=ag_6XJ6c ... ideo_title