Administrator
Posts: 2876
Joined: Tue Nov 25, 2003 9:11 pm
Location: Ontario, Canada
Contact:
We would appreciate updates from you if possible ashwin. People would love to hear about the habitat and if you are lucky enough to get the canarensis and if you've spawned them.
---
---
Posts: 8
Joined: Tue Mar 28, 2006 12:28 pm
Location: Raleigh, North Carolina, USA
Contact:

We have been raising fry for a while.
Hi
---
After a very long wait, I have finally got my hands on a dozen of these fellows. Size is slightly less then an inch.
An updated picture of my setup, without flash and a rare shot that managed to capture all 12 pieces.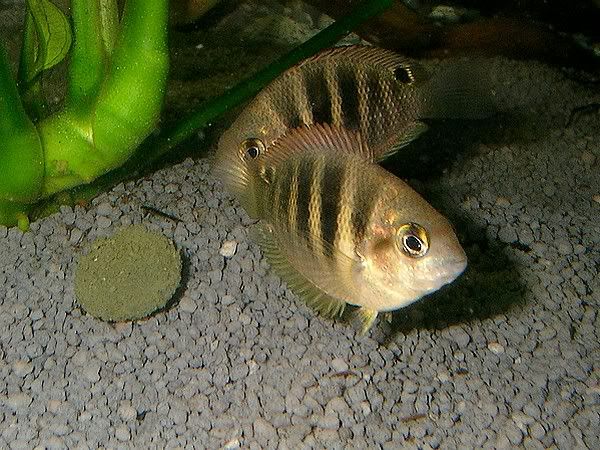 Here's a video of them feasting on frozen daphnia. They are almost an inch now.
http://www.youtube.com/watch?v=zfW4UG0kgzg
And this is a video of them,
don't know
busy doing what.
http://www.youtube.com/watch?v=L3SWvI_ZLH4
---