This is a photo time line of our fish room build. Started construction in November of 2010 and are just now putting on the finishing touches, seven months later. There are still some components that need built, but for the most part, the fish room is complete.
Old fishroom
Blank slate
Polystyrene insulation for walls is up
Treated lumber base plates in place
Framing out the walls
Electrical outlets and can lights installed
Installing ceiling drywall – mold resistant variety
Mudding and taping, not very fun work!
Painting done
Laying out the tanks and corresponding tank drainage
Floor drain in adjacent "water storage room"
Air pump installed (Alita AL-60)
PVC air supply with 108 valves installed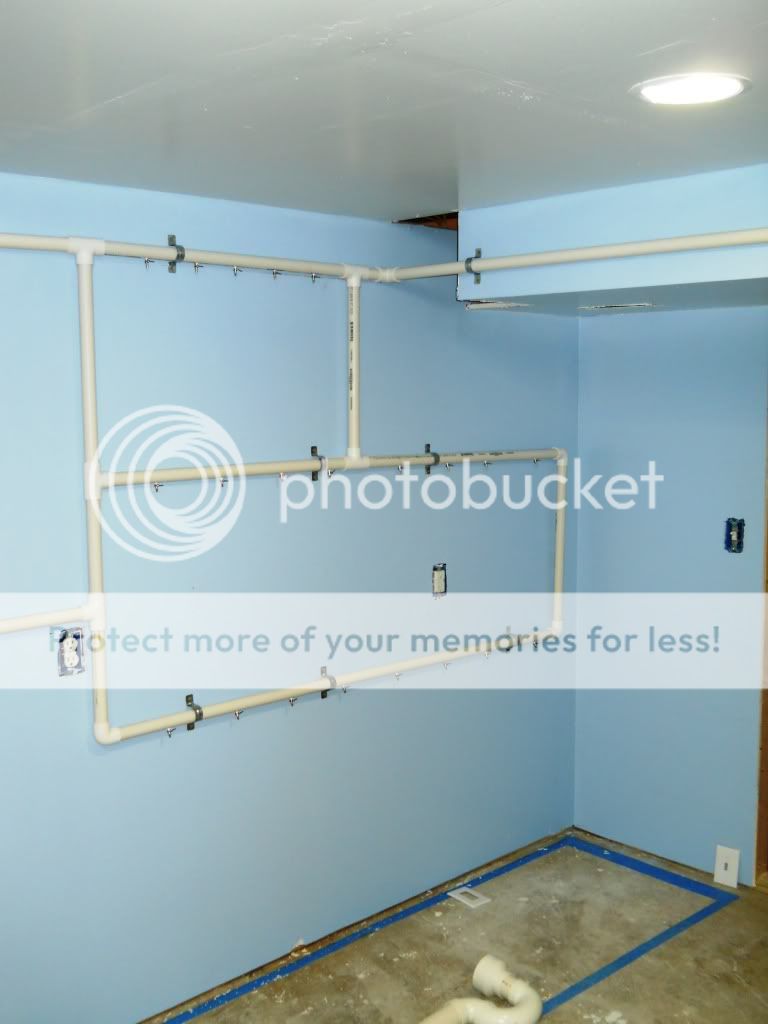 Stand boards cut
Stand boards painted
First stand built for mockup. Whoops, someone forgot to paint one side of the boards.
Stands built and installed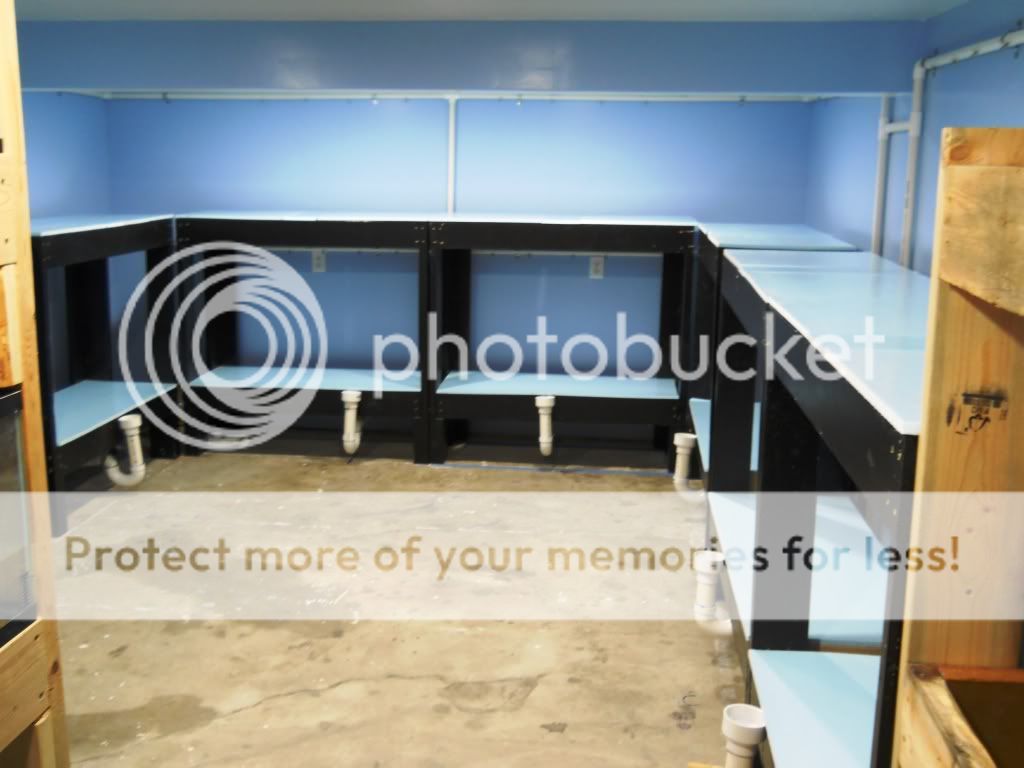 Drainage PVC under each tank is installed
Dehumidifier is in
Water storage system built (6 x 55 gallon barrels linked together by PVC)
Water pump in water storage barrel installed
Water storage cycling system installed
Water storage overflow installed
Water storage refill (via new coldwater tap)
Water delivery system installed
Tanks with sponge filters installed. The tanks with painted background are on the bottom row. These will be display tanks.
Driftwood finally sinking and starting to setup displays
First of eight 75 gallon display tanks is aquascaped and waiting for fish! This particular tank is a West African stream type setup.