When I took over these Discus from a friend, all I wanted is to see if I could keep them alive. Well, I guess I can...........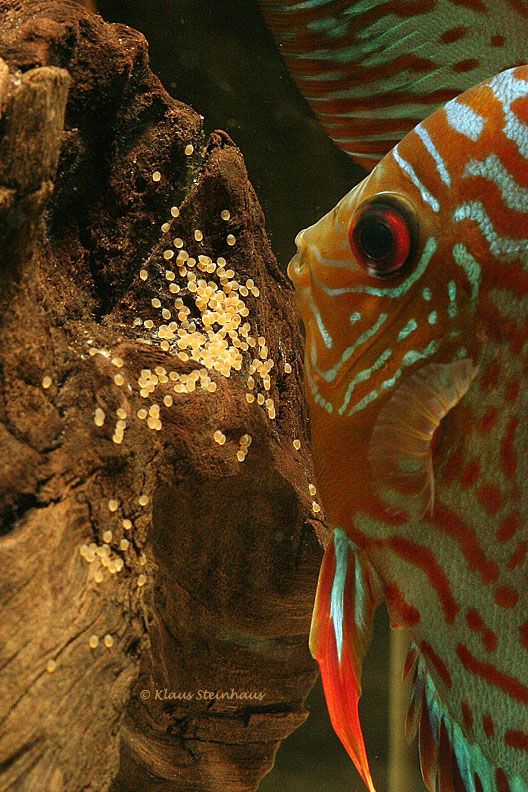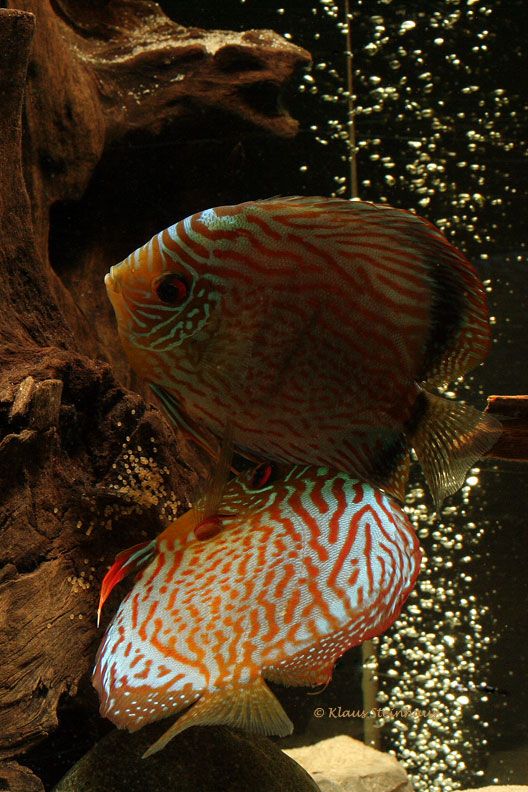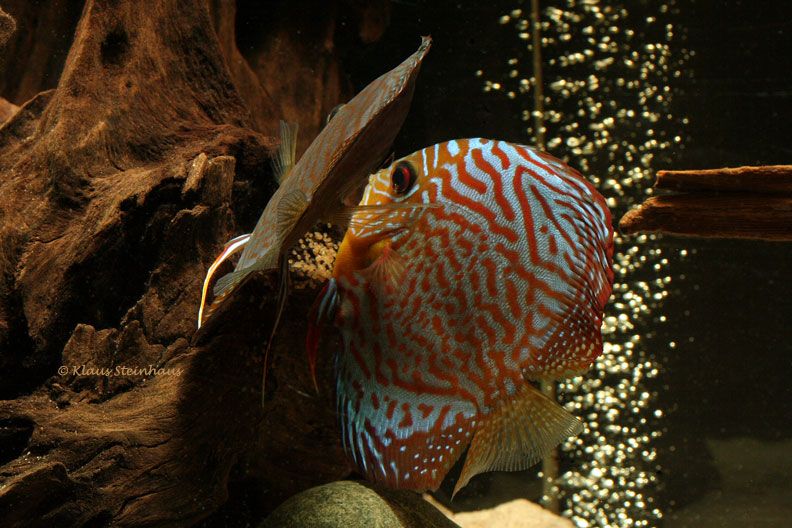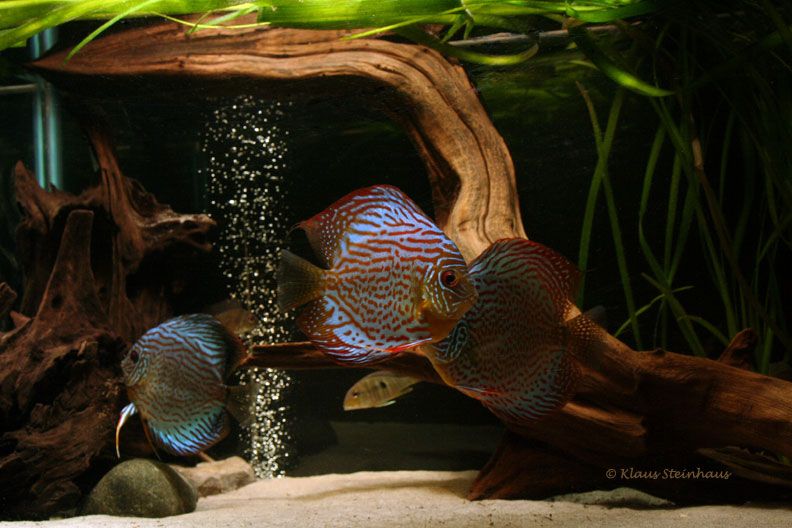 There are three Discus in the tank, two males and one female. I suspected for a while that the female paired up with one of the males but had no proof.
The spawning male was a busy boy. He had to keep the female happy and to fight his rival off.