Hi everybody! This is my first time in your great page and forum. Iam from Costa Rica. I want to share with you all, my passion, my pets, my hobby, my cichlids. Here is a photograp of one of may Discus couple. Please help me with my writing inglish.
And this are some of my tank.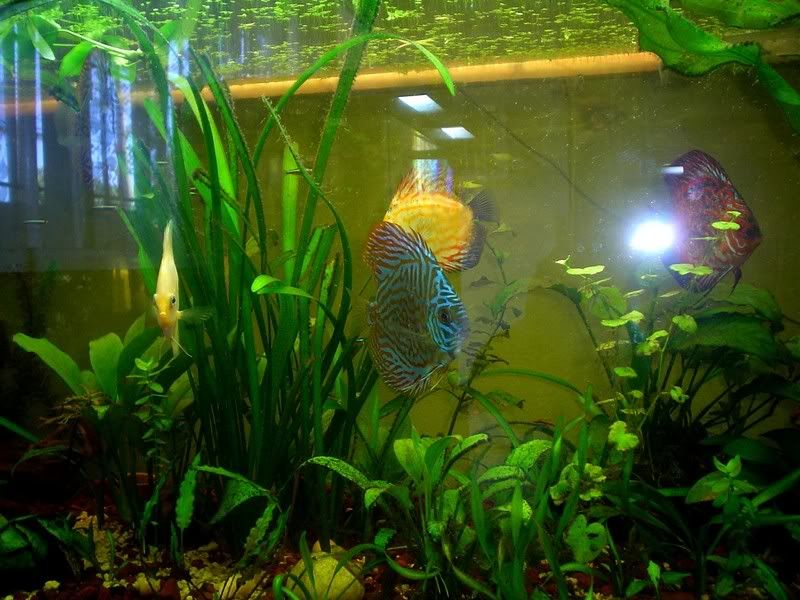 Well the photograper is not as good as the fish lover, but, I will learn!!
I hope you like it!
Greivin.