Search found 11 matches
Search found 11 matches • Page 1 of 1
by Marklar

Fri Jan 03, 2014 3:28 am
Forum: General Discussion
Topic: yellow lab f-2?
Replies: 14
Views: 2299
Although numbers involved have been relatively small, wild yellow labs from a number of different locales have been imported regularly into the UK over the past five year as presumably to the States and elsewhere as well. This has involved exports from a number of different exporters.
by Marklar

Sun Nov 03, 2013 3:11 am
Topic: Enantiopus?
Replies: 27
Views: 11135
Yes, sorry. My photos are of Grammatotria lamairii which I thought look quite similar in shape and what we can see of the pattern in the original photo of the specimen posted by Bruno.
by Marklar

Fri Nov 01, 2013 1:11 pm
Topic: Enantiopus?
Replies: 27
Views: 11135
My first thought was Grammatotria lemairii.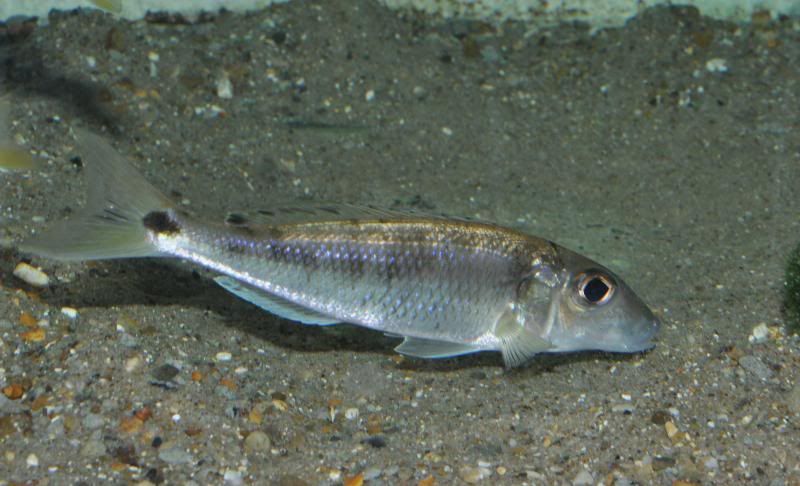 by Marklar

Tue Mar 19, 2013 1:23 pm
Forum: Cichlid Conservation
Replies: 15
Views: 6986
Note the protection afforded by the national Park extents to water 100 metres off shore and only 7 km-sqr of aquatic habitat actually included.(http://whc.unesco.org/en/list/289). Technically possible to catch some species beyond that limit in some areas anyway I'd have thought. Also, easy enough to...
by Marklar

Sat Dec 15, 2012 6:23 pm
Forum: General Discussion
Replies: 4
Views: 1157
I use a chrome bathroom soap-rack to suspend the shells near the top of the tank. The shell dwellers will soon abandon them so long as there are a few rocks on the floor of the tank for them to take refuge in.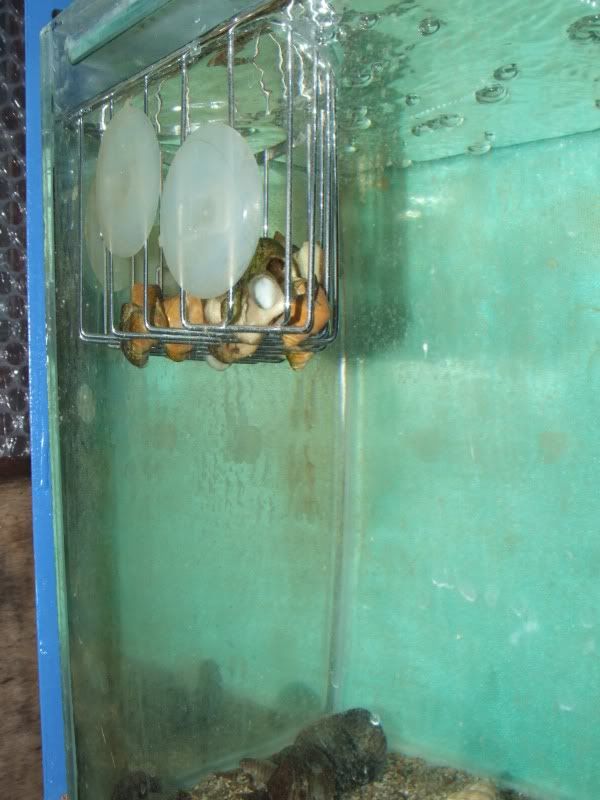 by Marklar

Wed Jun 27, 2012 7:31 pm
Forum: Tropheus & Petrochromis
Topic: Tropheus ID
Replies: 15
Views: 12681
Did anyone get anywhere pinning down which species these are? I ask because I've just got a wild caught group of Tropheus that came to the UK from collection point Namansi which look to be the same as those in the photos
by Marklar

Tue Mar 13, 2012 3:33 pm
Forum: General Discussion
Replies: 4
Views: 1060
The tank is way too small for the Frontosa. It's really not fair on them. Even if they were on their own in the tank, as the Altos begin to form pairs you should expect individuals to be ostracised and should expect losses if they are not rescued. Also surprised that the large Frontosa has not start...
by Marklar

Tue Mar 06, 2012 2:38 pm
Forum: General Discussion
Topic: Metriaclima lanisticola
Replies: 19
Views: 6950
As above. They breed just like any other mbuna. Here is a photo of some in the group I used to have. I even managed to source a dozen genuine Lanistes shells for them - those in the photo. They bred well but never particularly bothered with the shells. I found they spit the fry quite early so if wan...
by Marklar

Fri Mar 04, 2011 9:46 pm
Forum: Taxonomy
Replies: 14
Views: 3553
A bit of second guessing, but Metriaclima glaucos, that is Metriaclima sp.'aurora blue' as it was until this year and which I'm pretty certain is the fish that has been sold under the trade name Metriaclima hajomaylandi Cobwe in recent years, at least in the UK, also has a population at Kanjindo Roc...
by Marklar

Mon Apr 06, 2009 5:48 pm
Forum: Lake Malawi Cichlids
Replies: 1
Views: 1935
I've got a group of these guys. They were imported into the UK as Metriaclima livingtonii - likoma shell. I note that Ad Konings now considers M. livingstoni and M. lanisticola as different species whereas previously he took lanisticola to be a junior synonym of livingstonii. These fish would theref...
Search found 11 matches • Page 1 of 1