I'd like to eventually add a breeding pair of Cichlid to this tank...some different, not the typical "ram"...possibly some "apistos"...but to be honest with you, I really don't know much about Cichlids that don't live in "liquid rock"...so Im interested in any suggetsions...here's what I've got going so far...
This tank is the handiwork of my live in Girlfriend: (aka on some forums as "blackmagic79")
The set up is:
Tank:20 gallon standard
Light: 20 inch "Satellite Compact Fluorescent" ( 10000°K daylight and 460 nanometer actinic)
http://www.drsfostersmith.com/product/p ... 032+113030
Substrate is 15lbs Seachem "Flourite"
http://www.petsmart.com/media/ps/images ... e_fa21.jpg
Filtration: Emporer 400 with "cell pore" inserts on one side, and media basket with Fluval "peat granules".
Aquascaping is petrified wood and bog wood, "rainbow rock" pebbles, as well as a slightly hidden broken terra cotta pot.
I'm not sure on what all the plants are, but I know there is some spreading grass of some kind, marble queens, a red ruben, java fern and some other swords...
Currently, one golden CAE that was starting to get to aggresive for the communtiy tank, just to get the bio load going...He'll get given to my buddies LFS as soon as I know what I want in there...
I'm looking into maybe some wild M. ramzeri or maybe some "Apistos" for fish..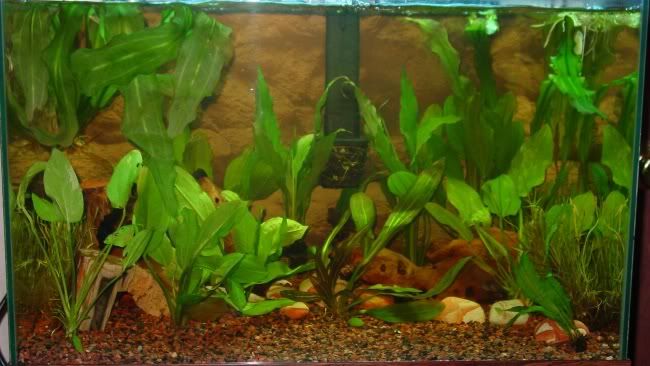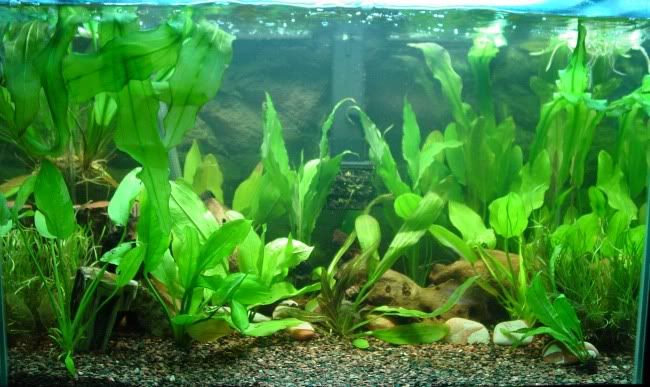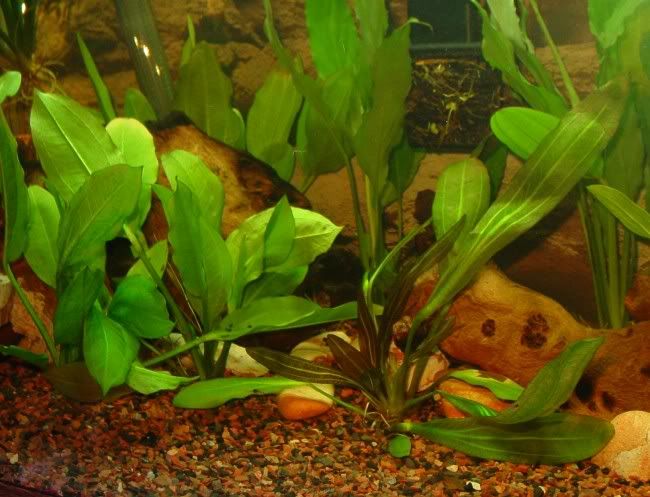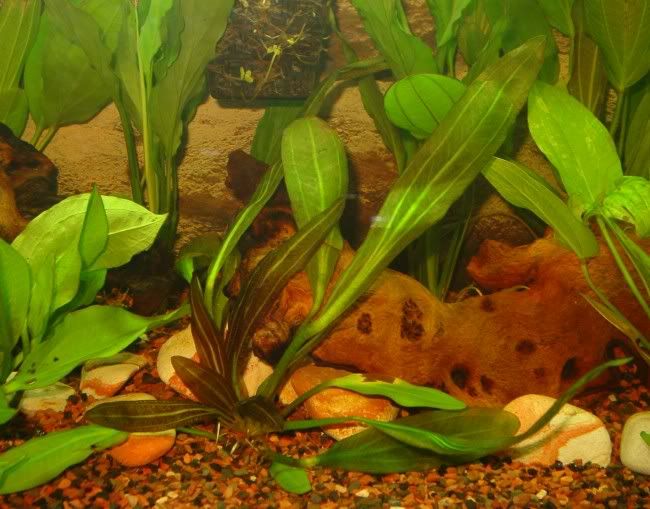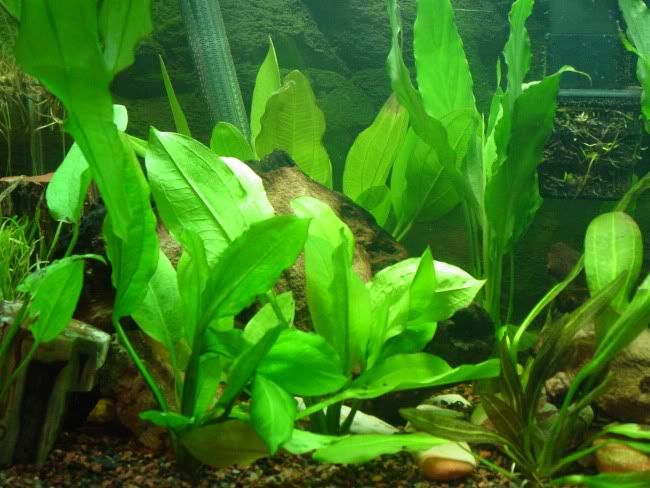 Side view from right side: