I found this little one in a tank listed as Cr. wallacii, so I nabbed it because I have had the Cr. wallacii coming out of Colombia the last couple of years twice and knew it didn't match that species at all (males have no dorsal coloration, females have an orange rimmed ocelli). I emailed the pics to Vin Kutty, and he said he had never seen anything like this in the US before. Since there are a lot of European aquarists on this forum, I thought I'd post the ID question here in case someone has come across it across the pond. I'm guessing it comes from Colombia, since that is where the species it was listed at has been currently coming out of. I am emailing the wholesaler to see if I can get verification on that.
I've kept four of the wallacii group pikes before (compressiceps, noto's, regani, wallacii 'Colombia') and it's definitely something new to me ... pics were taken outside in the natural light to avoid having the flash wash out the unique dorsal pattern, but of course that means the fish is in stress pattern.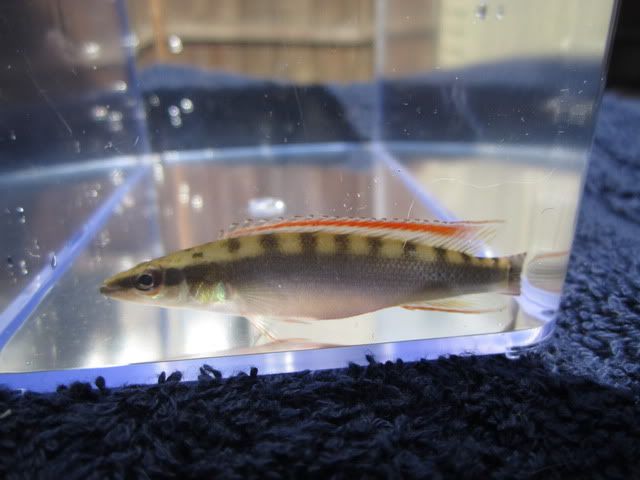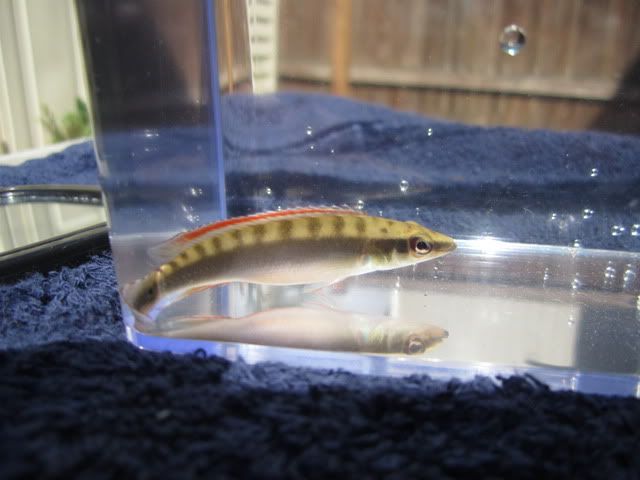 Any and all thoughts welcome!
Thanks
Chris