Tropheus Ndole
Well my first generation from wilds (WC bred by a BCA friend) have grown a little.
Just started to breed but not holding to term yet.
Sorry about the photo quality but I think you can get the general idea.
male
female I think (not the one who has held and I have not vented them so not 100% sure)
groups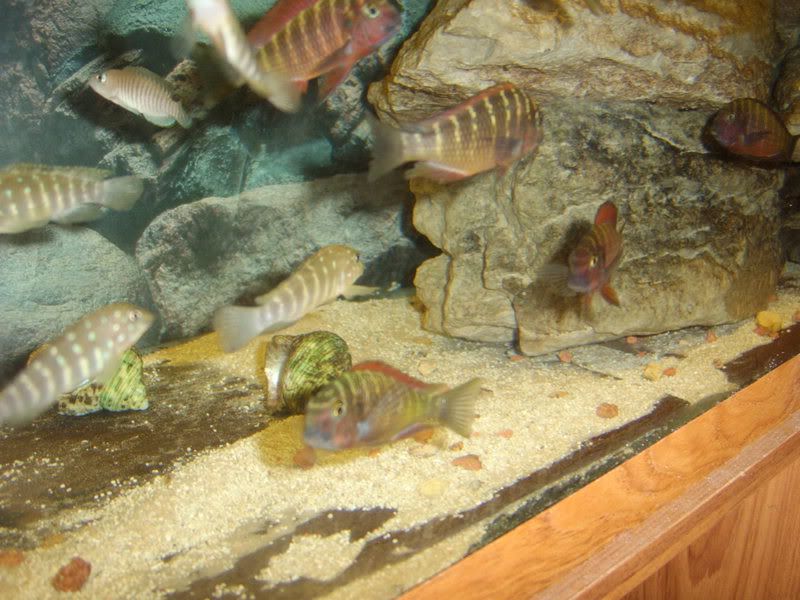 Who says Tropheus can not be kept in a community.
This is not a serious breeding set up.
But should I be looking to add WC or another source of first generation from wild females to the group to reduce inbreeding?