I just returned from being out of town and saw that my Ptychochromis sp. East Coast Gold had spawned: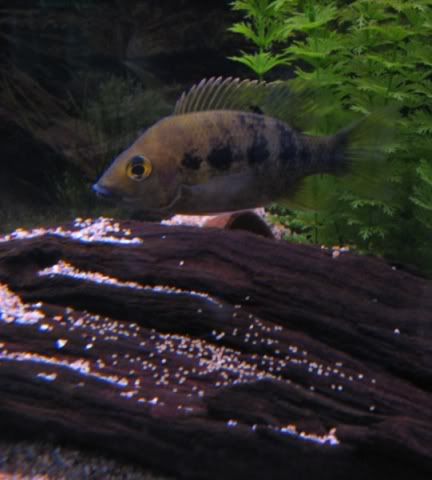 The eggs actually resemble the fine gravel I have in the tank.
Before I left I saw that two females appeared to be defending territories, but I had some Ptychochromoides katria bullies in the tank with them. I removed the bullies just before leaving town and was rewarded with this spawn upon my return. I bought the East Coast Gold in January after they had spent a few months in the store's tanks. I believe they originally came from Old World Exotic Fish. I grew them out in a bare-bottom 55 gallon tank and just recently transferred them into their new 60-gallon 48x15x17 home. I have two 3.5" SL males, the female that spawned looks to be just a bit shy of 3" SL, and the others are 2-3" SL.