I just realized I never posted my cichlids (well, pictures of them anyway) here. So here goes:
Stigmatochromis pleurospilus (Mdoka). I love these fish, they do not grow as large as most predators do. They grow very slowly though, and it takes forever before you see some colour. But it's worth the wait
Male: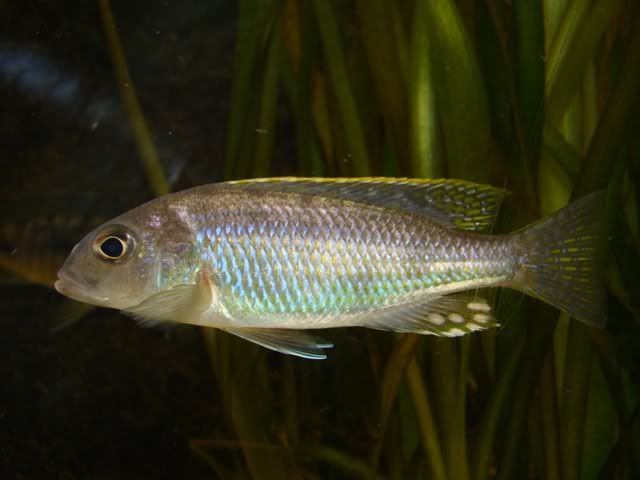 Female:
Protomelas sp "spilonotus mozambique". A fully grown male, obviously
This is the largest fish in my tank (7,5" or so).
Placidochromis phenochilus (Mdoka). Probably the 'bluest' Malawi I have ever seen. The large male is the boss in the tank, but without getting into fights all the time. If other fish are fighting, he actually intervenes and chases them apart. Mr schoolteacher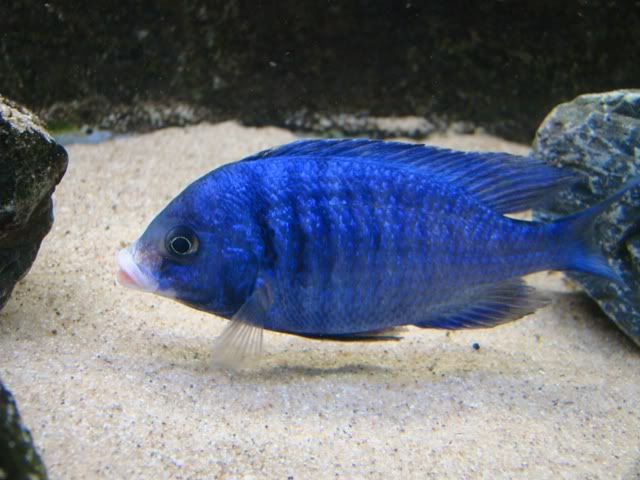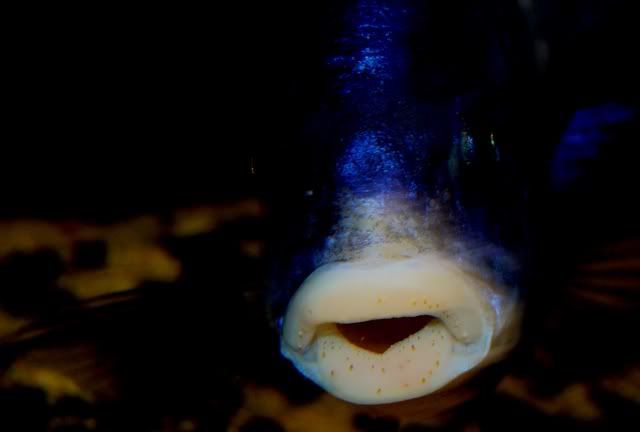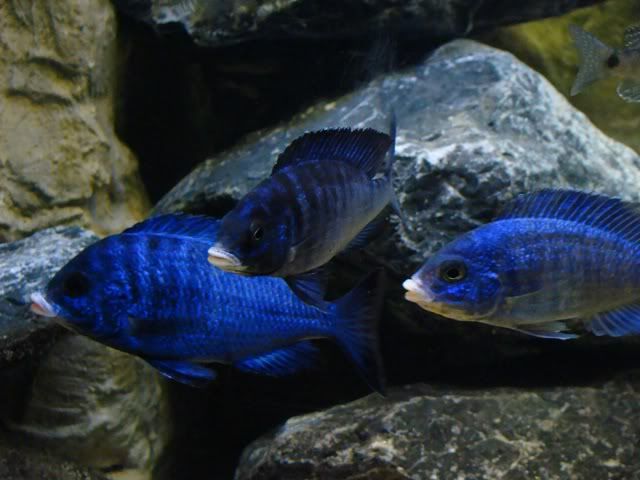 Otopharynx lithobathes (Zimbawe Rock), young male. The female refuses to pose for the picture
Tank overview (170 Gal):