Hi,
I have a pair of Guianacara, fitted together in a couple of groups of fish. Fish come up to spawn. The male is currently about 10cm, 8cm female. Until now I was convinced that I have a
G. geayi
, but a friend drew my attention that my adult fish, the first dorsal fin spines are in black, with
G. geayi
should disappear, but it is maintained in
G. stergiosi
in all sizes. So I started search for the truth
After seeing the various photos and descriptions, I'm not sure, but I suspect that my fish, it may be
G. stergiosi
, also read the article below I come to this conclusion:
http://www.rom.on.ca/collections/curato ... ia2006.pdf
Unfortunately, I do not know the history of their origin, I do not know exactly where they come from.
So I ask you for help in identification. Thanks in advance.
Pictures when they were young:
here are a little older: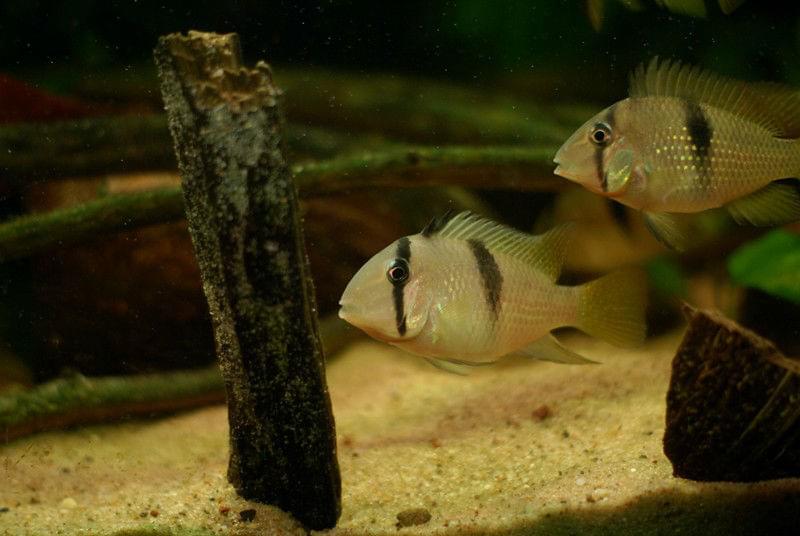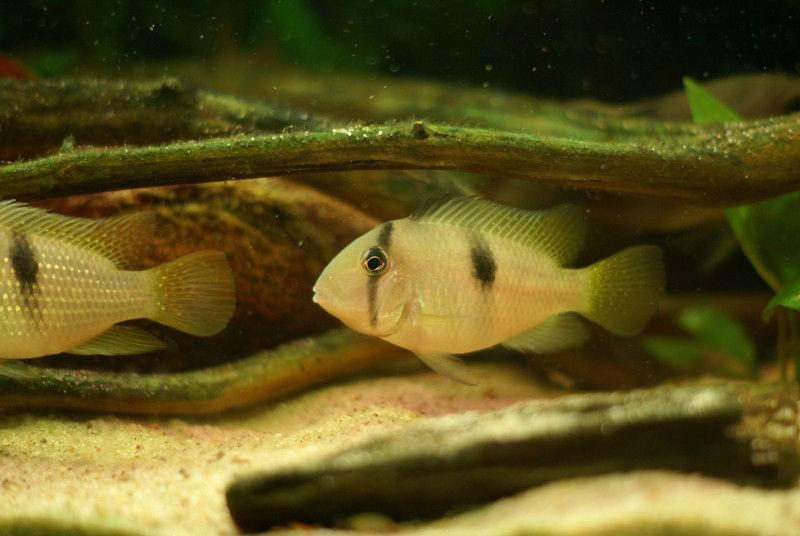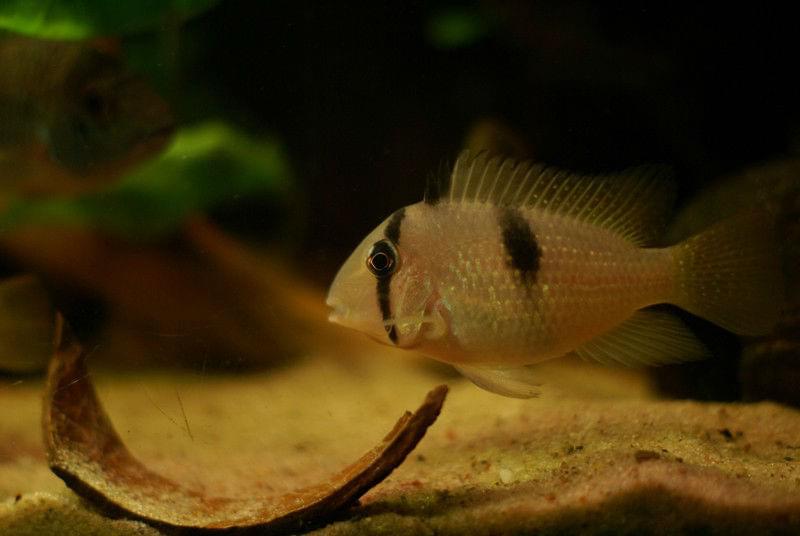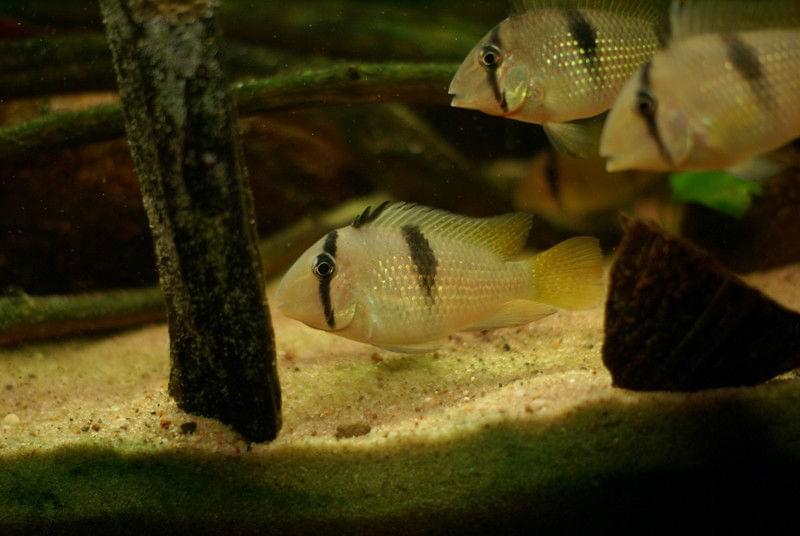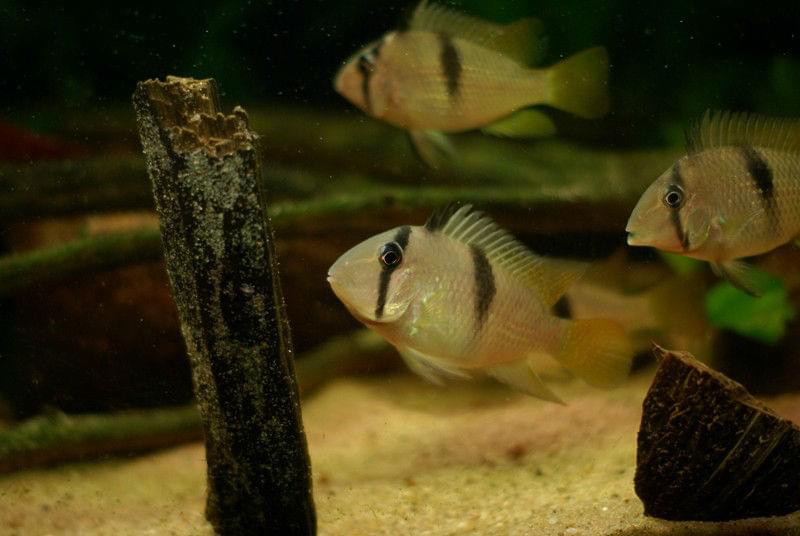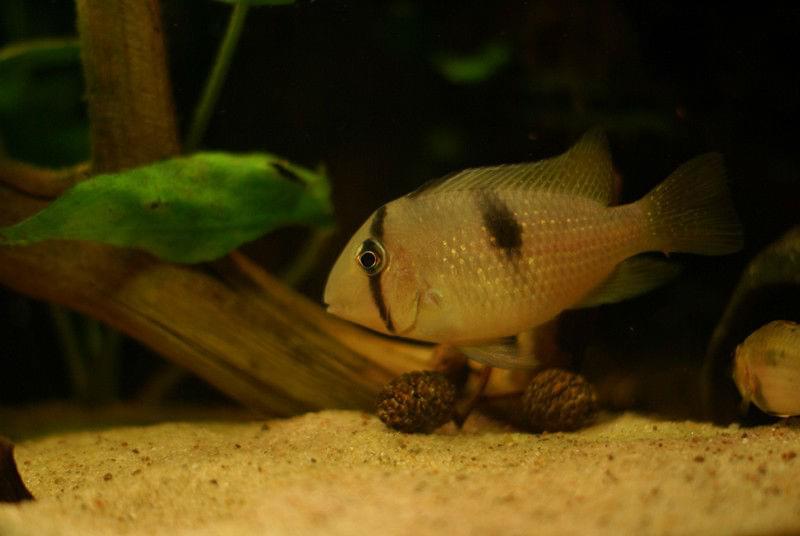 And here is the most recent video of pair with kids:
http://www.youtube.com/watch?v=pXK_UDEY ... detailpage
Greetings
Jakub