Hi Clay, Thomas, Paolo, et al,
Yes, your memory is correct Clay. After alot of spawning I recaptured a purple Mbete by crossing my most purple male with a wild female. The fry, before I lost them in a move, where deeply purple with bright yellow operculum. Fantastic fish. I still have what seems to be a male in with my Sibwesa.
This is the male I bred to the wild female:
I would love to have purple females to breed with the last fish I have.
This is the fish I want: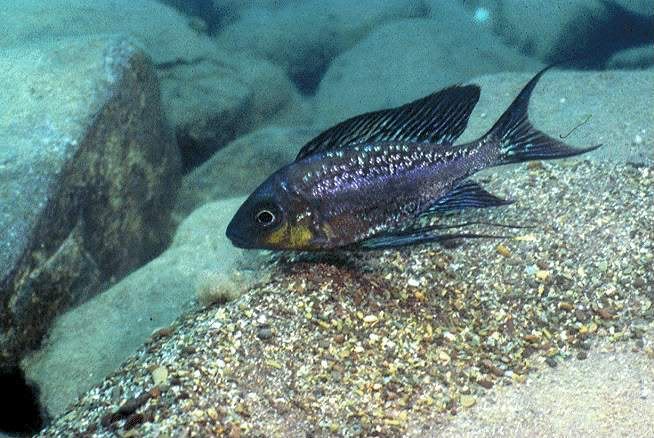 Tony