I'm keeping these fish now for a while but have never bothered to remove a holding female and grow out the fry until a few month ago. My male (below) is a good 3 1/2" and the females about 2 1/2". The males are very rough on the females and it is best to keep 3-4 females and one male in a species tank.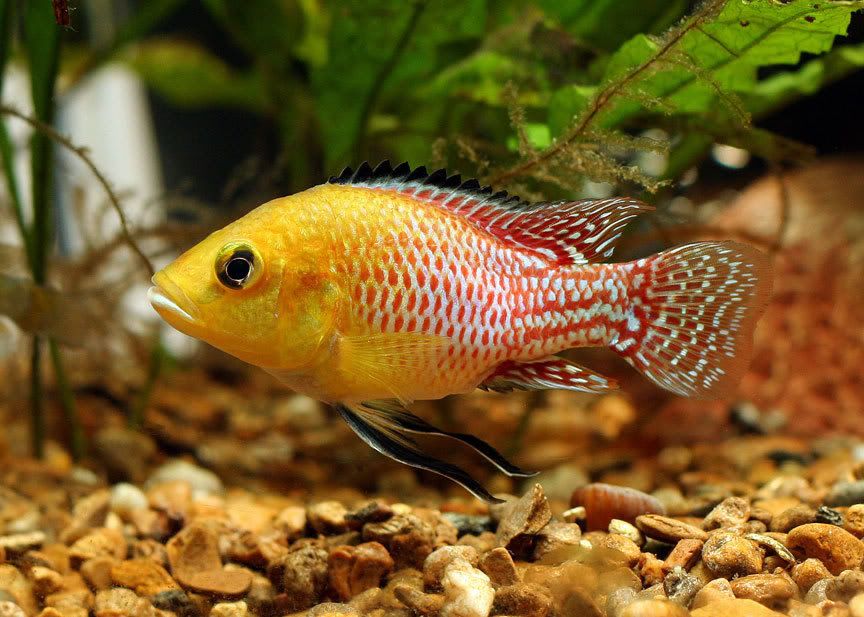 Once the fry reached about 1/2", I moved them to one of my grow-out tanks with some Cryptoheros (Arcocentrus) myrnae and things were fine. This morning I wanted to take some photos and when I got to this particular tank I thought my eyesight is failing me. The juvenile nicholsi are about 1" to 1 1/4" in size and one of the little females was holding. In over 40 years of cichlid keeping and breeding, that is the youngest and smallest holding cichlid female I have seen.
Juvenile female (~1")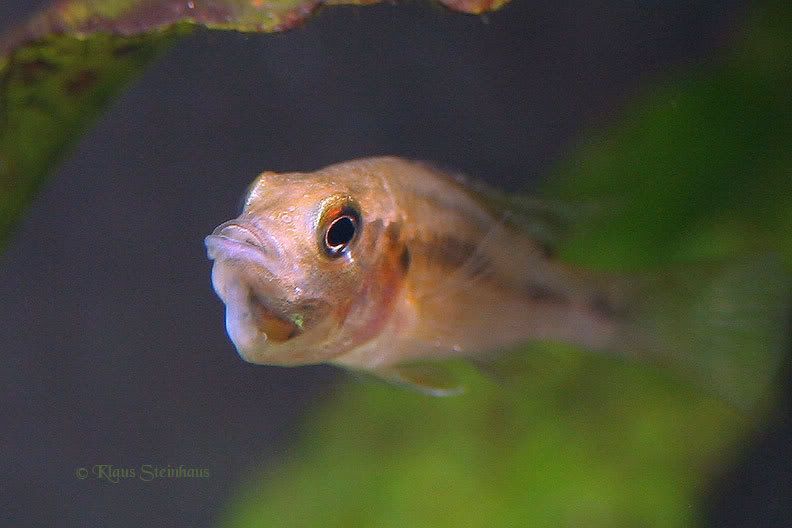 Juvenile male (~1 1/4") female in background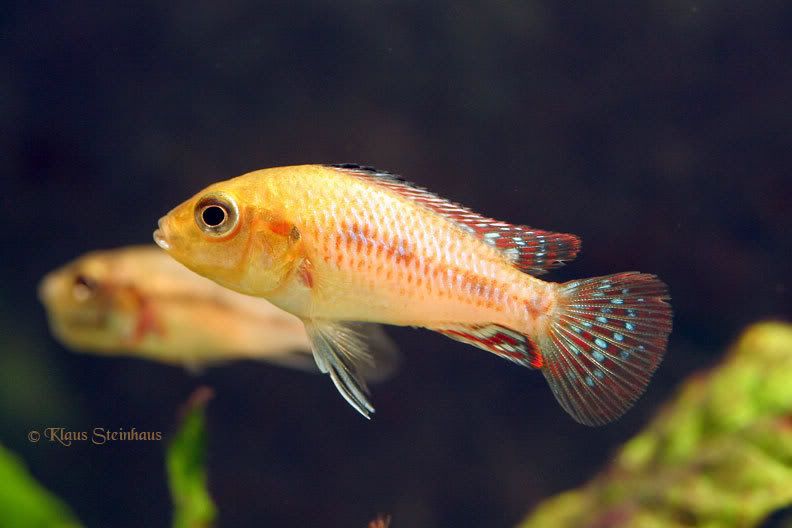 These are the only West African cichlids I keep and I would be very interested to hear from those that specialize in these fish if this is normal.